When done right, grand openings can be big attention-getters and can properly introduce your business to the community. A successful grand opening event can effectively launch your company and positively impact your bottom line.
But it takes hard work, preparation and strategic promotions to make a grand opening work.

Here are some marketing activities and ideas to help you make that happen: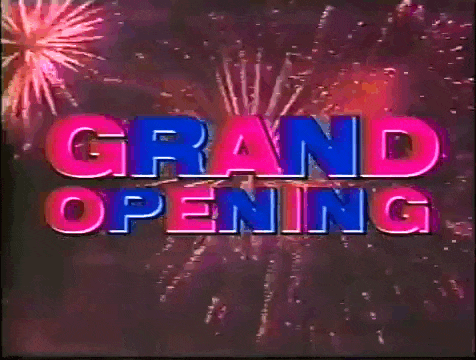 Write and distribute a press release to the local media to announce your new business and the grand opening event.

Can you put a unique spin on your business and grand opening to get the attention of the press? What will be happening at your launch that will make it an event to

remember?
If a celebrity appearance
, flash mob, a parade or something really unique is part of your event, let your local radio and TV stations know. A remote broadcast could happen!
In addition to a press release, send media alerts to local reporters inviting them to come to the grand opening. Let them know the day's schedule of events and which key people (owners, managers, chefs, celebrities, etc.) they can interview. Have m

edia kits including copies of your press release, brochures, bios, etc. available for distribution.
It's a given that your business' new website should be up and running well in advance of the grand opening with all the event details posted on the homepage.
Set up your business' social media pages in advance of your grand opening to build the online buzz early. Develop a hashtag campaign on Twitter and Instagram to draw some attention to your event.

If you have Facebook followers, create an event and use FB's paid advertising to promote it to a targeted local audience.

Remember to engage and interact with your social followers too.
Are there adjacent businesses, business partners or social media influencers who can promote your event to their followers? Connect with them early on to build mutually beneficial relationships.
Even in this digital age, printed promotional materials are still a smart way to promote your event. Custom designed grand opening flyers can help you brand and advertise your new business the right way. In advance of your event, post flyers locally, hand them out or leave them behind at local businesses and residences.
Haven't build up your local email list yet?
Send oversize grand opening postcard mailers to businesses and residents in your zip code without purchasing a mailing list. The United States Post Office's Every Door Direct Mail program lets you send a mailer to any targeted geographical area at postage prices as low as .18 cents per piece. In addition to geographic location, you can target audiences by age and income too.
Promoting your grand opening is a huge opportunity but it's a big undertaking. If it seems like more than you can take on with the launching of your new business, consider hiring a professional!